美国亚洲文化和教育协会帮助社区庆祝2023年中秋节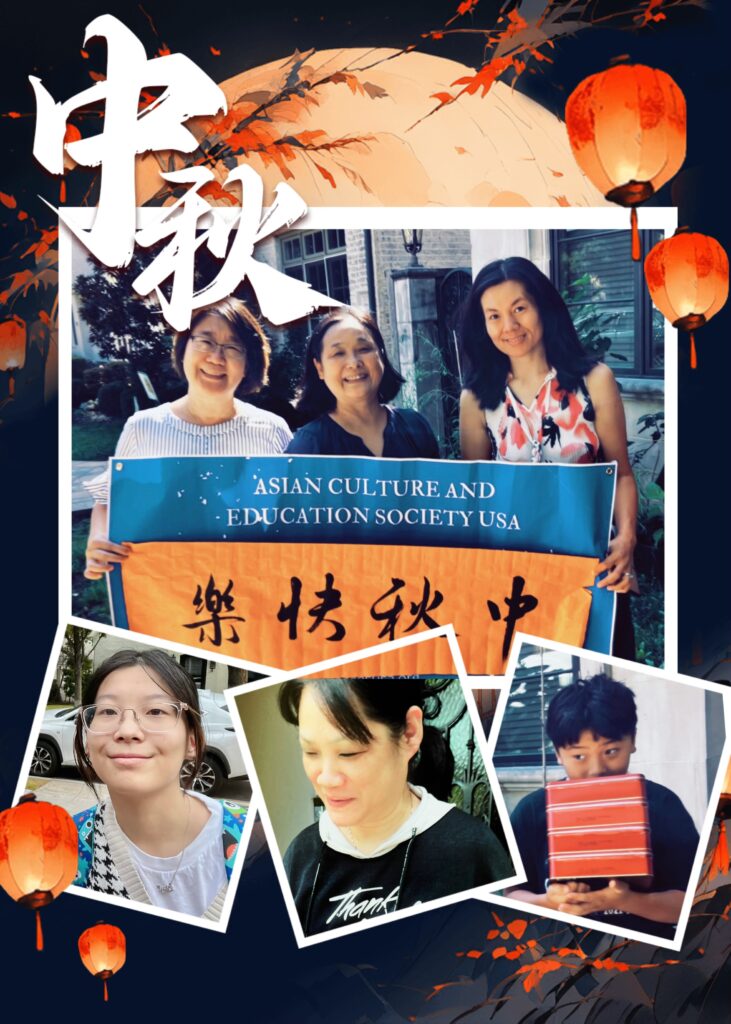 The Mid-Autumn Festival, a timeless tradition dating back thousands of years across Asian countries and China, coincides with the fifteenth day of the eighth lunar month, typically occurring in September. It serves as a powerful magnet, drawing Chinese families together under the mesmerizing moonlight. Among the festival's many legends, the tale of Chang'e stands out, with her journey to the moon, accompanied by a white rabbit and a laurel tree.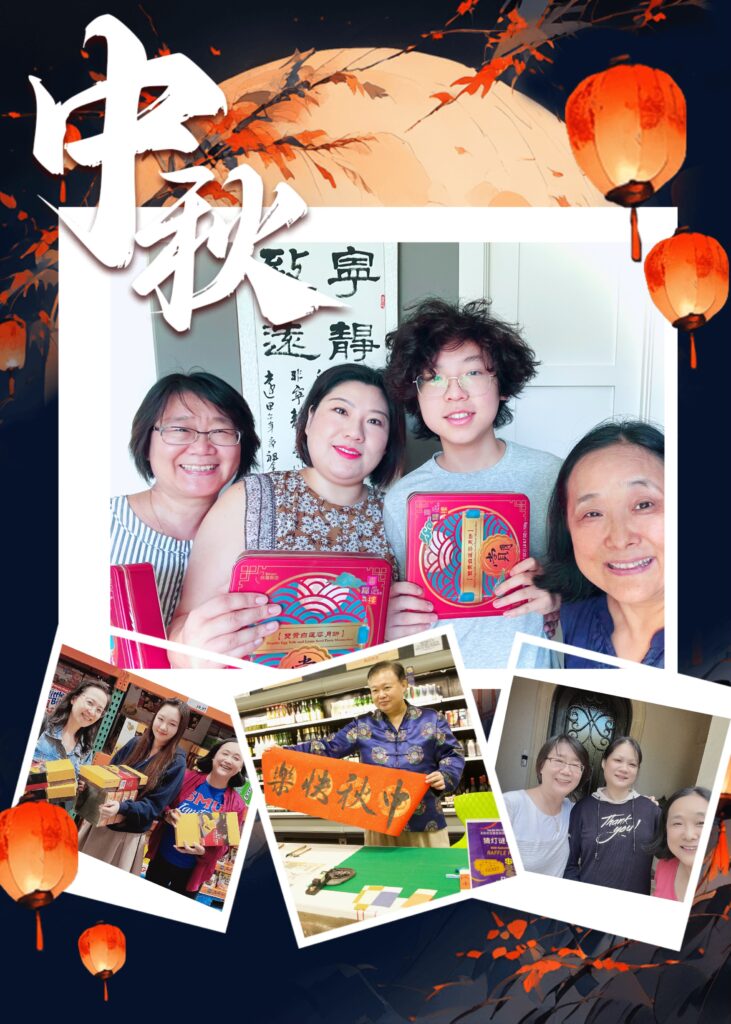 The Asian Cultural and Education Society USA (ACAESUSA) dedicated volunteers preserve and celebrate this cherished tradition. They extend their love to Chinese Americans and students, enabling them to partake in the Mid-Autumn Festival, a significant event in the lunar calendar. This festival, with centuries of history, has evolved into a contemporary symbol of familial unity, marked by mooncake exchanges and collective moon-gazing, symbolizing happiness and prosperity.
The highlight of the holiday season is the mooncake, a round pastry filled with delightful toppings that embodies the essence of reuniting with loved ones, sharing and creating precious memories. Our dedicated volunteers and enthusiastic youth committee members purchase mooncakes, delicious food and beverages to distribute to families and students in need, fostering a sense of community and solidarity among the children.
We appreciate our youth volunteers for helping with the celebration: Ethan Li, Howard Li, Grace Wang, Eric Wang, Joseph Wang, Jessica Wu, Amy Xu, Andy Xu,Jake Ho, Jayson Ho and Her Man Cheung. "the Asian Cultural and Education Society USA extends warm wishes to your family. May your home be filled with mooncakes, and may your reunion be filled with happiness and tranquility. In this celebration that transcends generations and continents, we find unity, and through shared traditions, we discover the essence of community." By the President of ACAESUSA Jan Xie.
中秋节是一个永恒的传统节日,在亚洲各国和中国可追溯到数千年前,每年农历八月十五,通常在九月举行。中秋节就像一块强大的磁铁,吸引着中国家庭在迷人的月光下团聚。在该节日的众多传说中,嫦娥奔月的故事最为突出,她在月亮之上有白兔和桂树的陪伴。
美国亚洲文化和教育协会(ACAESUSA)的志愿者们致力于保护和庆祝这一珍贵的传统节日。他们将自己的爱心通过月饼和食品传递给美国华人和学生,使他们能够参与农历中秋节这一重要活动。中秋节有着几百年的历史,如今已发展成为当代家庭团圆的象征,以交换月饼和集体赏月为标志,象征着幸福和繁荣。
月饼是节日的重头戏,它是一种圆形糕点,里面装满了令人愉悦的配料,体现了与亲人团聚、分享和创造珍贵回忆的精髓。我们尽职尽责的志愿者和热心的青年委员会成员采购月饼、美味食品和饮料,分发给需要的家庭和学生们,培养孩子们的社区意识和团结精神。
我们感谢为庆祝活动提供帮助的青年志愿者: Ethan Li、Howard Li、Grace Wang、Eric Wang、Joseph Wang、Jessica Wu、Amy Xu、Andy Xu、Jake Ho、Jayson Ho 和 Her Man Cheung。ACAESUSA 会长 Jan Xie说"美国亚洲文化教育协会向您和家人致以温馨的祝福。愿您家中月饼飘香,愿您团圆幸福安宁。在这个跨世纪的庆典中,我们团结起来不忘传统,为社区服务而努力!"